Window Cleaning
Our window cleaning service includes window, frame and screen cleaning.
Clean windows are an integral part of any home or business. Business owners take pride in their cleanliness of their storefront windows, knowing that customers often judge the store by how it looks. Don't lose out on customers by having dirty windows; speak to a Maple Window and Eaves Cleaning operative today to ensure that your business has the ultimate look.
For homeowners, a clean window allows the natural goodness of the sun to shine through making the home seem brighter and warmer. It is noticed by family and neighbours and is often complimented on by guests. See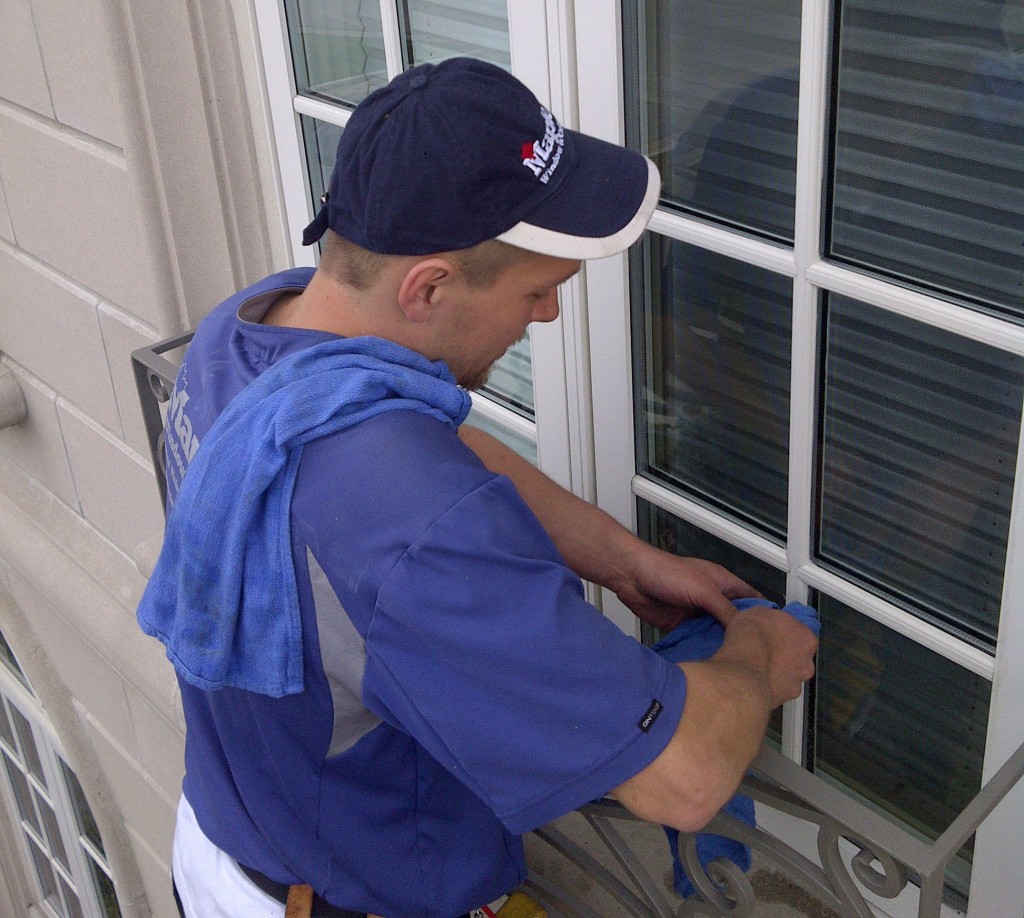 for yourself what a perfect window cleaning can do for your home; call or email Maple Window and Eaves Cleaning for more information.
Our staff at Maple Window and Eaves Cleaning takes great pride in ensuring that your windows are completely streak free. We guarantee that your windows will shine clear and be spot free. Maple Window and Eaves Cleaning personnel will clean both the interior and exterior of your home, condo, apartment or commercial building windows. We wash all types of delicate glass like mirrors, French Doors and solariums. We even have special tools to allow us to immaculately clean those hard to reach places, like overhead windows and skylights.
According to 2000 real estate agents surveyed by the real estate web site HomeGain.com and published in the June, 2003 issue of Money magazine (page 106), window cleaning is the number one pre-sale improvement that generates the best return on investment as measured by a higher selling price. According to these statistics a typical window cleaning project will return 768% and an Eavestrough cleaning project will return 594% when selling a home.
At Maple Window and Eaves Cleaning, we use 'green' products whenever we can to help protect your home and the environment.